VOCAL CORDS
---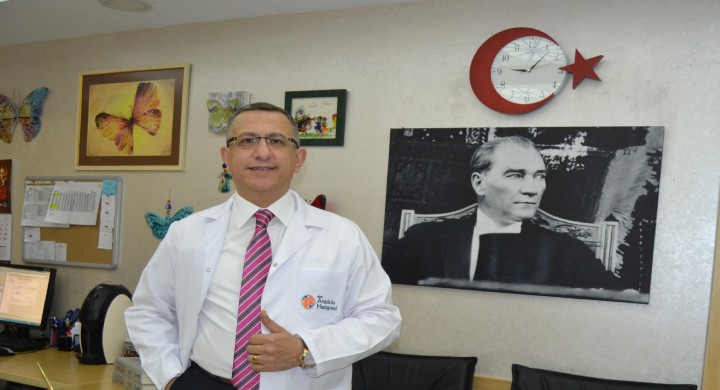 VOCAL CORDS
Release Date: 22 03 2018
Writer: SURGEON M.D. Kayıhan Çağlar
Intraoperative Nerve Monitoring (IOSM) is the follow-up of EMG recordings generated by nerve stimulation of laryngeal nerve functions.The laryngeal nerve is responsible for talking and swallowing by providing the connection between the brain and the throat.In this method; first the laryngeal nerve is found, the nerve and neighboring tissues are stimulated and the nerve and branches in the study area are tried to be revealed.
Total Thyroidectomy surgery is the removal of the thyroid gland from one or both sides, whole body.Most importantly the laryngeal nerve recurrent laryngeal nerve (nerve RLS-voice), anatomically head vagus nerve to come away resources from ongoing chest, enters again into the neck.Subsequently, the breathing tube, the alimentary canal, and the thyroid gland closely follow the vocal cord (voice teller) warning.Vocal cords are; It is a functional structure which is located in the air bumper, which opens and closes to the sides, breathing and giving off vibration.Adverse effect of RLS is one of the most serious complications of thyroid surgeon.If the nerve damage is unilateral, problems arise, ranging from loud character change to voice laxity.In case of bilateral damage development; "tracheostomy" may be necessary to install perforated tubing in the air conduit without sounding and breathing after the end of the surgery.It is understood that these unwanted conditions are temporary with the improvement within six months following the operation.If this is still continuing afterwards; it should be thought that the problem will continue for life in the patient.These problems can impair the general quality of life by affecting both the social and work life as well as the psychological state of the person.Particularly in individuals who use voice in business life (voice actor, teacher, clerical worker, etc.), problems with voice can cause problems to come to the forefront.Persistent RLS injury rates range from 0.4 to 4 percent in various series.It is stated that the risk of permanent damage is up to 20 per cent in secondary initiatives, especially for recurring and residual tissue.
The IOSM contributes to making the surgery faster, but more safely.Continuous visual and auditory stimulation of the surgical team creates a positive feedback in terms of more careful application of the surgical technique.At the same time, it allows detection of the nerve area, which is determined to be visibly but functionally damaged, and nerve repair at the same time.In our country, IOSM is used in cases where it is predicted that it will increase cost and difficult thyroidectomy due to non-payment by SGK.These are ; Patients with thyroid carcinoma, lymph node involvement, Graves' disease, Hashimoto's disease, large goiters lying down behind the thorax, multiple thyroidectomies, long-term radiotherapy-assisted goiters, preoperative vocal cord disorders or loss, short neck and obese physical features and anatomical variations .
SURGION M.D KAYHAN ÇAĞLAR
GENERAL SURGERY
---