WHAT IS THE BENEFITS OF SWIMMING IN CERVICAL DISC HERNIA ?
---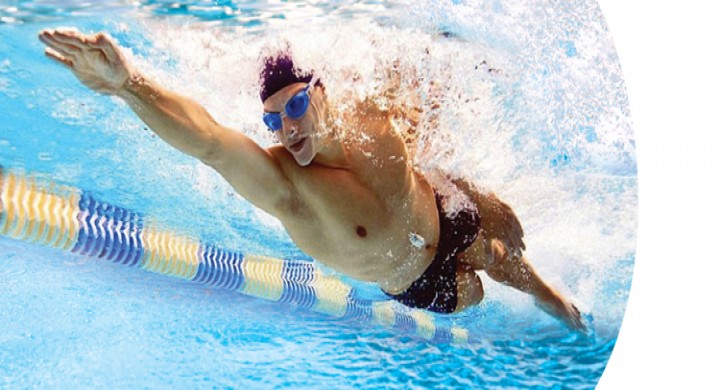 WHAT IS THE BENEFITS OF SWIMMING IN CERVICAL DISC HERNIA ?
Release Date: 21 05 2018
Writer: SURGEON M.D. Tuncer Göker
CERVICAL DISC HERNIA
There are a total of 7 vertebrae (backbone) in the neck region.Between each 2 backbone tehere are consisting of cartilage tissue, is called 1 disk,Between each two spines there are structures of cartilaginous tissue, called 1 disk.The outer part of the disk is called ''annulus firozus.''Inside of the disc there is a jelly-like structure called ''nucleus polpozus.''The solid exterior of the disc is torn and the jelly-like structure in it ruptures and comes out,spinal cord channels and compresses nerve roots.This table is called of the cervical disc hernia (cervical spine) when seen in the neck region.The swimming sport that prevents of the progress of many diseases such as cervical disc hernia gives positive results in humans.The swimming sport which strengthens of the abdominal and back muscles is an important sports that treats the neck pit when it is done regularly.If the person who starts to the sport for the first time, suddenly starts to swimming, walking or running with a fast tempo will damage the body, sports must be done appropriately according to the condition and physical structure of the person.In order to operate the muscles properly, patients are advised to be sick by freestyle and backstroke style experts.Only two percent of neck pain, which is caused by muscle spasms, back shift, arthritis, rheumatism, bone erosion, fractures in the vertebrae, and cervical spine, requires surgical treatment.Those who suffer from neck pain can go to sports such as swimming and aerobics instead of football and basketball.
What is done in Cervical Hernia Treatment?
Cervical collar (neck rest) Medical treatment and resting:In the treatment plan, using the colostrum at the beginning and drug treatment is very important.Among the vertebrates, the structure of the gyratory cartilage, which is torn, and compresses the nerves, contains serious water.The pressure in the cartilage between the two spine is less than inactive in the active patient.
Physical Medical and Rehabilitation:The neck canal is used to dissipate the muscle spasm and edema that occurs and to reduce some of the nerve pressure caused by the hernia (traction).With the exercise; By increasing to the strength of the neck muscles, it is aimed ,to balance the power of the spine falling into the bone system .
Surgery Treatment;The torn cartilage aims to lift the pressure on the nerves and nerves.
Surgeon M.D Tuncer Göker
BRAIN AND NERVE SURGERY
---